Anna Allen Bio
22 March 2019
Anna Allen is a skilled photographer of people, places, products, and food. Her photography is used in social media, websites, print brochures and marketing campaigns – helping businesses and brands to stand out from the competition and engage their audience.
"Photography has been a part of my life for as long as I can remember.  My grandfather amassed a great collection of family photographs, taken with his Kodak box camera which was his pride and joy.  I have fond memories of visiting my grandparent's house, and poring over old family photographs for hours – developing an early passion for photography which never left me.
Through my career in chemistry and electronics, I refined my creativity and technical skill as a hobbyist photographer for a number of years, until I finally decided to embrace my creative side and turn my passion into a profession!
I studied initially at my local VEC,  then gained a diploma in Professional Photography with the Photography Institute.  Photographers are lifelong learners, and I continue to add to my technical ability all the time with further education and specialist courses.  My background in science, displays and optical research has been an unexpected asset when it comes to the technicalities and principles of photography.
I am creative, artistic with a wealth of knowledge and experience in studio and natural light photography.  I love advising my clients how to get the most from their photoshoot, and I try to make the process unintimidating, and enjoyable.
I am blessed to do what I love every day!  Photography is what I do and is a big part of who I am".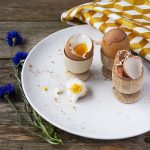 Next post Still life photography