Anna Allen Bio
22 March 2019
Photography has been a part of my life for as long as I can remember. My grandfather amassed a great collection of family photographs, all taken with his Kodak box camera, his pride and joy.   I recall with fond memories the visits to my grandparent's house where the old photographs would be taken down and deliberated over for hours.  These are really important memories for me and shaped my early love for photography.  My grandfather's artistic talent and love of photography was passed down to me through my mother
My first camera was a Kodak compact camera, a present from my sister when I was just 13. I loved to photograph everything, especially key family moments and events, just like my grandfather once did.
As a student I studied Chemistry in Athlone IT, and later I studied Material Science in the University of Greenwich, London where I graduated with a B.Sc.   I worked in Research Science in the Displays and Optics Research facility at the GEC Research Laboratories in the Hirst Research Centre in London.
On returning to Ireland in 1995 I worked as a teacher covering all the Science subjects, Computing and Learning Support, as well as Special Needs on a part time basis while at the same time rearing my family.
As my family grew up, I wanted to try something new. I decided to pursue my childhood love of photography and turn my passion into a profession. I took a digital photography course at my local VEC. I then joined the Mullingar Camera Club to further develop my skills.  I later went on to undertake a diploma in Professional Photography with the Photography Institute.  Little did I know that my background in Science, Displays and Optical research would greatly enhance my ability and enjoyment in the understanding and appreciation of the technicalities and principles of photography
While I am relatively new in the field as a professional, I have a wealth of knowledge and experience in studio and natural light photography. My experiences in the electronics industry and teaching has given me the opportunity to connect with people from all walks of life and from all over the world.
I am creative and artistic. I offer a warm and friendly service. Photography is what I do and is a big part of who I am.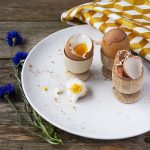 Next post Still life photography