Learn basic photography to create professional looking images to strengthen your online presence
17 August 2020
My Classes Will:
will keep your business in mind so you can create your own images with equipment or a camera that you already have
Help you to get to know your camera
Understand composition and create professional looking photos
Understand the basics about Light and how to control it

How to plan for a photo shoot session, how to slow down and not randomly snap
How to style and prop to suit your brand

How to do some quick and easy basic edits on your photos
You will need any digital camera or a phone camera is ok too.  There is no need to buy a new camera. I always say the best camera is the one you own.
We all love to take photographs and record events on a daily basis.  Sometimes we want to learn something more. As an individual or group there is no time like the present to perfect your skills and improve your online presence.  Would you like to gift one of my packages or treat yourself?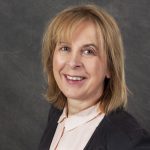 Previous post Get the Most out of your Headshot Photo/Portrait Session